Golondrina bicolor / Tree Swallow
Nombre científico / Latin Name: Tachycineta bicolor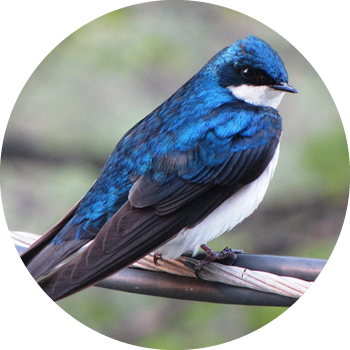 Macho / Male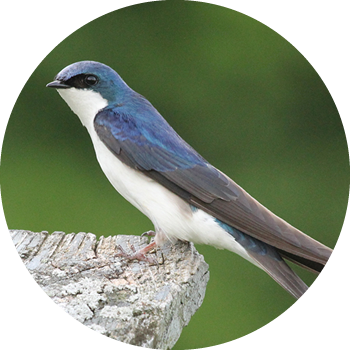 Hembra / Female
Hábitat: Lagos y charcas
Alimento: Insectos
Colocación del nido: Agujeros
Comportamiento: Busca alimento en el aire
Dato interesante: Se juntan justo antes de la puesta del sol y forman una nube densa encima de un sitio donde perchan, se arremolinan alrededor como un tornado vivo. En cada vuelta, más pájaros bajan hasta que todos estan descansando en las perchas.
Habitat: Lake/pond
Food: Insects
Nest Placement: Cavity
Behavior: Aerial forager
Interesting Fact: Gather just before sunset and form a dense cloud above a roost site, swirling around like a living tornado. With each pass, more birds drop down until they are all settled on the roost.