¡Bienvenidos!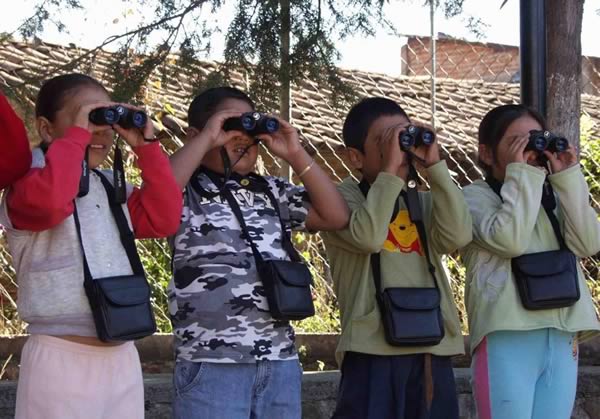 Welcome to Amigos Alados, a project that links classrooms in California and Mexico, so that as penpals the students can study and communicate about the migratory songbirds they share. Through their relationships, the children build a greater understanding of the dangers songbirds face at both ends and all along their migratory paths. The Amigos Alados project engages students in environmental education and conservation action.
---
The 16 Amigos Alados Birds
Click any image below to find out more about each of the 16 species of birds we study.
---
Dawn Chorus
In this audio file you can hear the songs of many of the Amigos Alados birds.
---
Amigos Alados on Facebook
Collaborators

Centro Universitario de la Costa Sur (CUCostaSur), Universidad de Guadalajara collaborates with Amigos Alados in Mexico, delivering classroom ornithology workshops and taking students bird watching. 

Point Blue Conservation Science collaborates with Amigos Alados in California, lending expert advice, delivering classroom ornithology workshops, and leading student birding field trips.
Fiscal Sponsor

MarinLink provides Amigos Alados with administrative support and nonprofit 501 (c)(3) status.