Vireo gorjeador / Warbling Vireo
Nombre científico / Latin Name: Vireo gilvus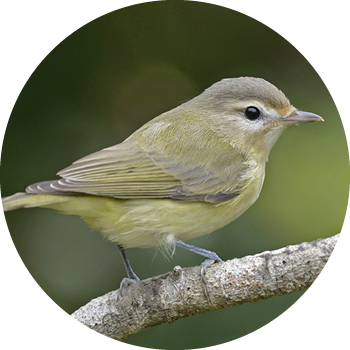 Macho / Male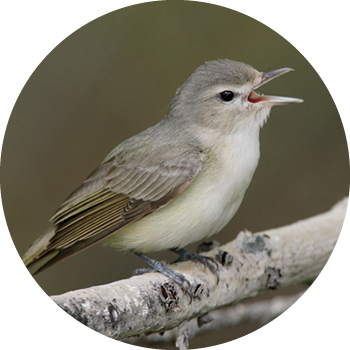 Hembra / Female
Hábitat: Bosque abierto. Invierno: sembradíos sombreados de café, bosques espinosos, bosque de roble y pino
Alimento: Insectos, orugas
Colocación del nido: Árbol. A menudo construyen sus nidos cerca de la gente (parques urbanos, campings, etc.)
Comportamiento: Colecta alimentos en el follaje
Dato interesante: Para someter orugas y otra presa más grande, golpea a víctimas con fuerza contra su percha.
Habitat: Open woodland. Winter: shade-coffee plantations, thorn forests, pine-oak woodland
Food: Insects, caterpillars
Nest Placement: Tree. Often nest near people (urban parks, campgrounds, etc.)
Behavior: Foliage gleaner
Interesting Fact: To subdue caterpillars and other larger prey, whacks victims forcefully against its perch.